We Build, Remodel & Service Pools in Memphis, TN
American Pool Techs has been meeting customers' needs in Shelby, Tipton, Fayette County, Lauderdale County, Haywood County, Desoto County in Tennesee, and North Mississippi since 2006. We offer Memphis and the surrounding areas the latest innovations in the pool industry. Our courteous staff would be happy to advise you on a solution for your current pool needs.
Get A Quote For Your Project
We offer Memphis and the surrounding areas the latest innovations in the pool industry. From pool design and custom pool construction to residential pool service in Memphis, we are your one-stop-shop for anything related to inground pools and spas.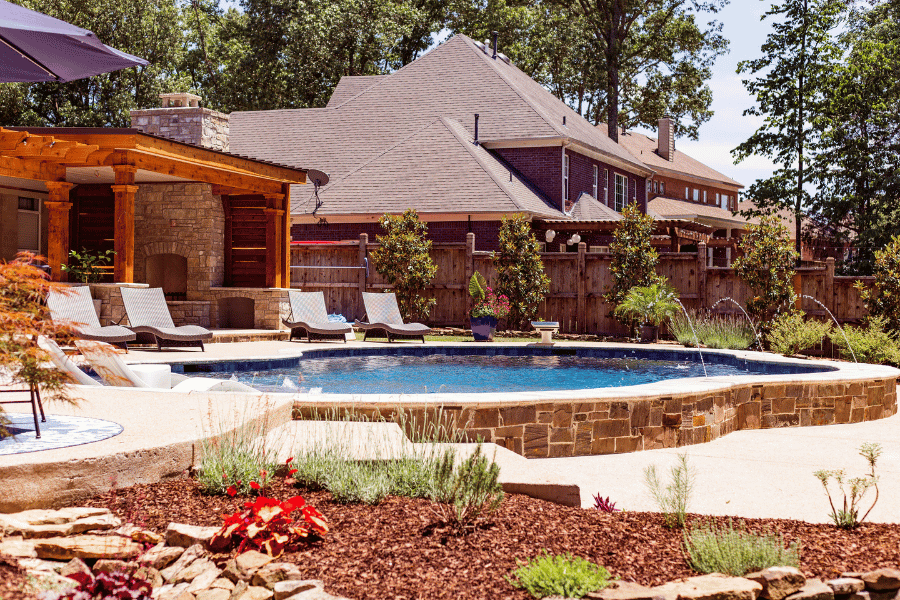 If you're searching for "pool companies near me" and want a top-quality inground swimming pool that will transform your backyard into a luxurious oasis, look no further than American Pool Techs - the premier swimming pool builder and contractors in your area.
American Pool Techs are quality pool remodeling and renovations experts. Our team can transform your backyard into a breathtaking oasis.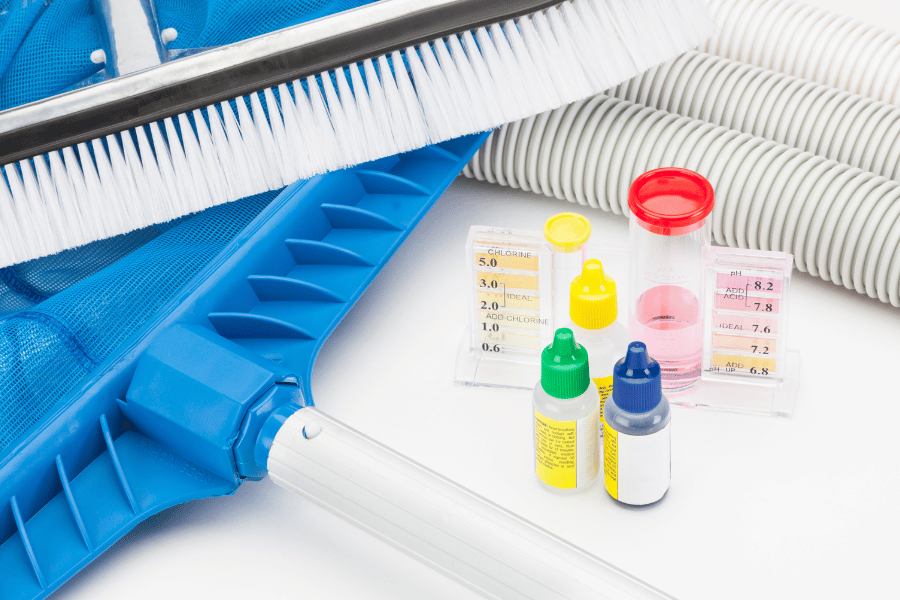 Specializing in weekly pool maintenance, inspections, openings & closings and diagnostics and repairs for controls, pumps, filters, and heaters.
American Pool Techs's mission is to provide in-ground pool owners with the best service and most innovative products in the industry. We treat our customers as family and offer honest prices. We aim to inspire, educate, and problem-solve with our customers on a daily basis and advise them on solutions for their latest pool needs. Our goal is to be the best Memphis pool company near you.
Our Memphis Pool Contractor Services Include:
Looking for exceptional pool opening services in the greater Memphis area? Look no further than American Pool Techs! We'll safely and efficiently remove your pool cover and give it a thorough cleaning, while also ensuring that all your pool equipment is in good working order as well as starting up the circulation system for optimal performance. Our expert team will also balance your pool water with just the right amount of chemicals to keep it sparkling clean and clear. With our comprehensive pool opening services, you can dive into a refreshing summer season with confidence. Contact us today to schedule your appointment and get ready to make a splash this summer!
Memphis Pool Closing Services
At American Pool Techs, we take pride in offering reliable and comprehensive pool closing services to protect your pool and equipment during the winter season. Our expert team will meticulously winterize your underground plumbing and equipment, remove circulating eyeball fittings, and use a high-strength blower to blow out all the water from the pump plumbing. We will then plug the returns and remove all plugs from the equipment pads while ensuring the power to the equipment is turned off to avoid accidental damage. Finally, we will install a cover to keep debris from getting into your pool. You can count on us to provide a worry-free pool closing experience. Contact us today to schedule your appointment and ensure your pool is properly closed for the winter season in the greater Memphis area.
If you're looking for a trustworthy and flexible pool cleaning and maintenance service in Memphis, look no further than American Pool Techs! We offer two types of services to suit your unique requirements. Our full-service weekly pool maintenance package provides a complete solution to ensure your pool is always in excellent condition. It includes everything from swimming pool cleanings to filter changing, equipment repair, and chemical testing and balancing. We also offer standalone weekly pool and spa cleaning/maintenance services that allow you to choose the services you need the most, such as weekly pool chemical services and pool brushing. Contact us today to schedule your pool cleaning and maintenance appointment and enjoy a hassle-free pool ownership experience!
Looking to build a custom pool in Memphis or the surrounding area? Look no further than American Pool Techs! With more than 35 years of experience, we specialize in constructing Gunite pools, in-ground vinyl liner pools, and fiberglass pools. Our pool construction process is hassle-free and starts with staking out where you want your pool to ensure it is in the perfect location. We then may need to remove a portion of your fencing to excavate and dig out the pool's shape and depth. Our team pressure tests the plumbing lines and installs all necessary electrical equipment, including lighting. The pool's structure is built with reinforced steel rebar, and shotcrete is applied to the surface. We also provide hardscaping options and can build your pool deck to your exact specifications. Waterline tile is installed, followed by the interior plaster or stone finish. At American Pool Techs, we take pride in our expertise and exceptional customer service. Whether you need a custom pool or regular pool maintenance, we have the experience and knowledge to get the job done right. Contact us today to schedule your pool construction appointment and let us help you bring your dream pool to life!
Memphis Pool Diagnostics & Pool Leak Detection
At American Pool Techs, we offer comprehensive pool diagnostics and leak detection services to ensure that your pool is in optimal condition. Our team can perform equipment diagnostics tests for every piece of pool equipment to guarantee that they are functioning properly. When you suspect a leak, our team conducts a meticulous inspection to locate the source of the problem. We use the bucket test, a common and effective method of detecting leaks, which involves a process of elimination conducted for 2 to 3 consecutive days to identify the cause of the leak. By performing this test before calling leak detection companies, we save you time and money. Trust American Pool Techs to take care of all your pool diagnostic and leak detection needs.
Memphis Pool Equipment Repairs & Upgrades
American Pool Techs provides a range of pool equipment repair and upgrade services to ensure your pool operates at peak efficiency. Our team specializes in replacing motors, as well as sand filter maintenance. We diagnose and repair electrical issues, switches, timers, and pump seals as needed. Our saltwater system repairs include circuit board diagnostics as well. We also offer pool upgrades such as energy-efficient variable speed pumps and filtration upgrades to save water. Our smart pool automation allows you to manage all your pool functions on a smartphone app, including spillover spas as well as assist with energy efficiency. At American Pool Techs, we guarantee efficient and optimal pool performance through our pool repair and upgrade services. Contact us today to get started!
Memphis Pool Inspections
American Pool Techs offers a comprehensive pool inspection service that is highly requested by home buyers and realtors. It's crucial to have a thorough inspection of a pool's condition to avoid costly repairs later on, especially when buying a new home. The inspection usually takes around an hour and provides homeowners with a lot of cost savings in the long term. After the inspection, American Pool Techs offers a detailed report and a certified inspection letter that can be used during the closing process. This can give homeowners an advantage during the negotiations. Trust American Pool Techs to provide a detailed pool inspection that will provide you with peace of mind. Contact us today for a pool inspection.
Memphis Pool Automation Controls
American Pool Techs offers pool automation control services that enable homeowners to manage their pool functions conveniently through a smartphone app. With this service, pool owners can control features such as spillover spas and water features electronically, without needing to manually adjust valves or switches on the equipment pad. With automation control, pool owners can turn lights on and off, switch between pool and spa modes, and adjust other functions without having to physically walk over to the equipment. Our team of trusted technicians will install our smart pool system, which will allow homeowners to control various aspects of their homes simply by looking at their phones. Trust American Pool Techs to provide reliable and convenient pool automation control services. Contact us today!
Memphis Pool Liner Replacements
If you are a homeowner with a pool liner that's leaking or worn out due to chemical damage, American Pool Tech can help you with their pool liner replacement and changeout services. We suggest scheduling the replacement when the air temperature is above 50 degrees to make sure the liner is flexible and easy to work with. While a properly cared for liner can last up to 8-10 years, it's important to get it replaced as soon as possible to avoid further damage to the pool and ensure safe swimming conditions, especially if the liner is damaged or torn. American Pool Tech provides dependable and fast pool liner replacement services that will keep your pool in great condition for years to come. Contact us today!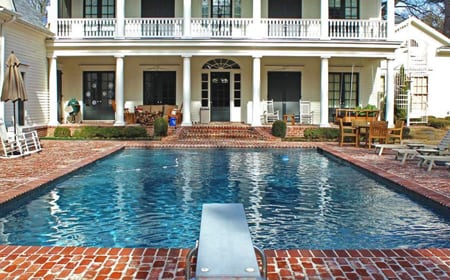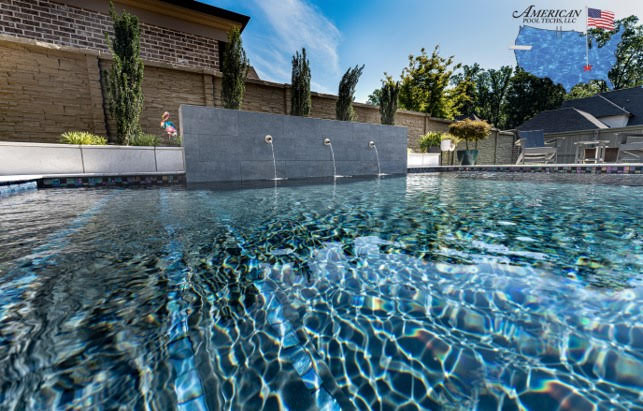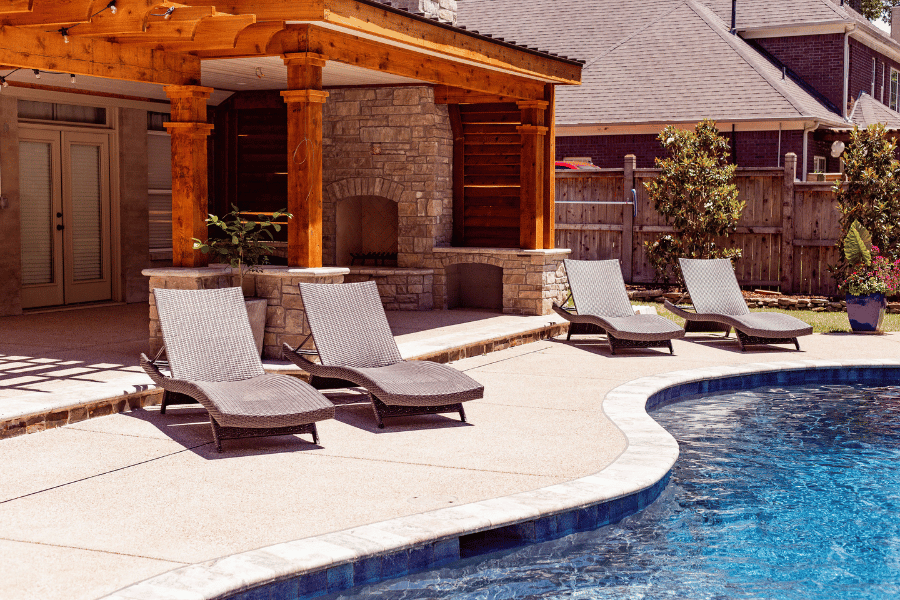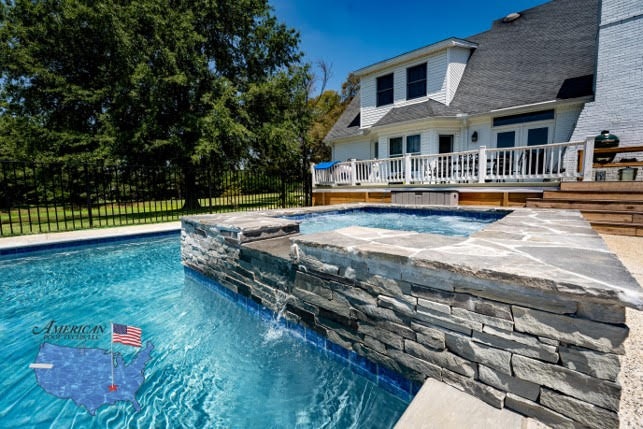 What Clients Are Saying About Our Memphis Pool Company Near You!
From start to finish, the entire process of installing a new pool with American Pool Techs was pleasant. Joel and Jonas are very knowledgeable and provided us with constant communication during all the steps. Our new pool is beautiful! I would recommend APT to anyone considering installing a new pool.
I had American Pool Tech do a complete renovation of my pool in October of 2016. New coping, plaster, tile and stone. They had creative ideas for making my 20-year-old pool look new and they did a fabulous job. They showed up on time every day, cleaned up each day, and the workmanship is wonderful. We are extremely pleased and highly recommend them.
⭐⭐⭐⭐⭐ "We had been long time users of one of the more prominent pool companies in Memphis for many many years. After our neighbor used American Pool Techs last year we were so impressed that we decided to change to them.... The men who showed up to do the job were courteous, professional and most importantly very knowledgeable and answered all our questions , I would never go back to the other company, I am a American Pool Techs customer for life!! I would recommend them to anyone considering getting a pool, the prices were very reasonable and they have that small town work ethic where they make you feel like you matter. If I could give them 1 million stars I would. Thanks so much for doing such an excellent job." -Misty S. on Google (just one of our 54+ reviews on Google, avg rating 4.4) See more Google reviews of American Pool Techs - Memphis Pool Building & Pool Cleaning.
Let's Start Your Swimming Pool Project Today
Fill out the form below and we will contact you for more information about your needs.