Memphis Pool Remodels & Renovations Near You
American Pool Techs is a leading pool remodeling company in Memphis, offering comprehensive services for homeowners looking to update and renovate their inground pools. Our team of expert pool technicians, dedicated customer support staff, and hands-on approach ensures exceptional results for every project. With a focus on enhancing pool equipment functionality and creating visually appealing designs, we are the ideal choice for your Memphis pool remodel.
Memphis Swimming Pool Renovation & Remodeling
As an established Memphis pool remodeler, American Pool Techs has continued to provide a comprehensive list of pool renovation and repair services for homeowners looking to update and renovate their inground pool. Devoted to offering a level of service unmatched in the pool industry, our team combines the skillsets of expert pool technicians, dedicated customer support staff, and a hands-on approach for all pool remodel projects. Specializing in the functionality of pool equipment and the artistry of tasteful pool designs, your Memphis pool remodel is in the best hands with our team.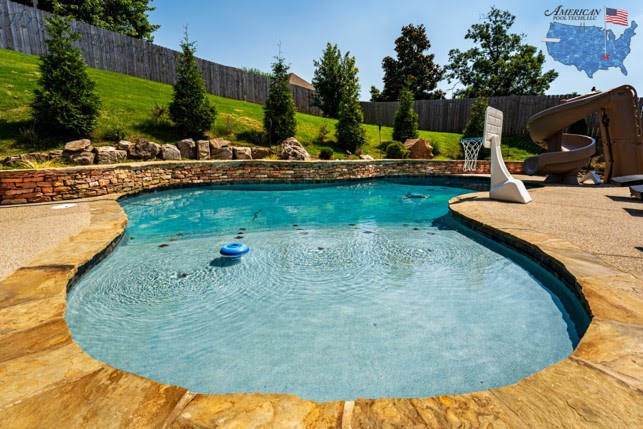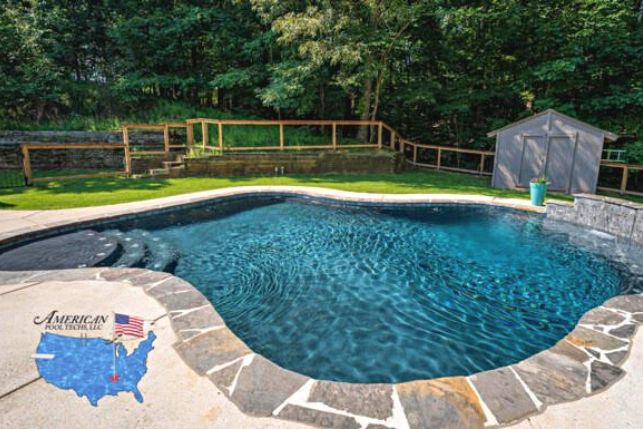 Our in-house collaborations on cohesive designs, the best layout for optimal equipment function, and our ability to tackle both small upgrades and complete overhauls, sets our team apart from the industry. With reviews showcasing the personable approach and experienced craftsmanship of our recently completed pool remodels, we guarantee you'll be happy you reached out for your upcoming pool renovation. View our Memphis pool remodel options below. Baseline pool renovation pricing starts at $5,000, request a consultation today to meet with our pool remodel specialists to discuss your specific renovation needs.
1380 Old Hwy 51 S, Brighton, TN 38011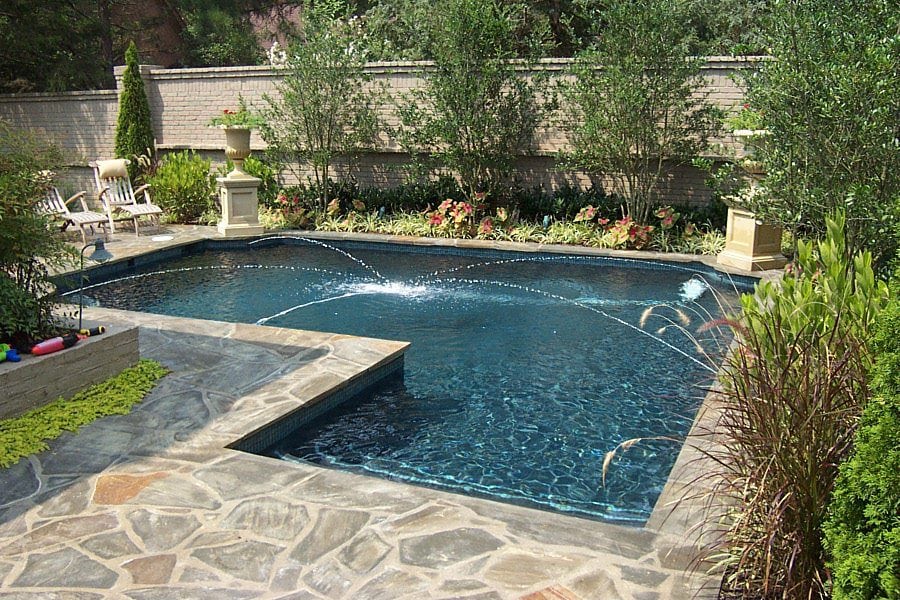 Your Complete Pool Company
When it comes to swimming pools and backyard dreams, American Pool Techs is the local swimming pool builder and pool contractor of choice. We also offer pool service and pool equipment repair to keep your pool running. Additionally, we offer pool renovation services for older pools that need a new, more modern aesthetic. Whether you are designing a new pool, servicing or renovating an existing pool, contact our pool builders today.
Call Us Today to Meet with a Pool Renovation Specialist!
We understand that every pool and homeowner is unique, and is why we offer a variety of pool renovation options to suit every need and budget. We can help you transform your pool into the backyard oasis you've dreamed about, with simple updates to complete remodels and conversions. Your project begins from the moment you inquire for a Memphis pool remodel, so give us a call today.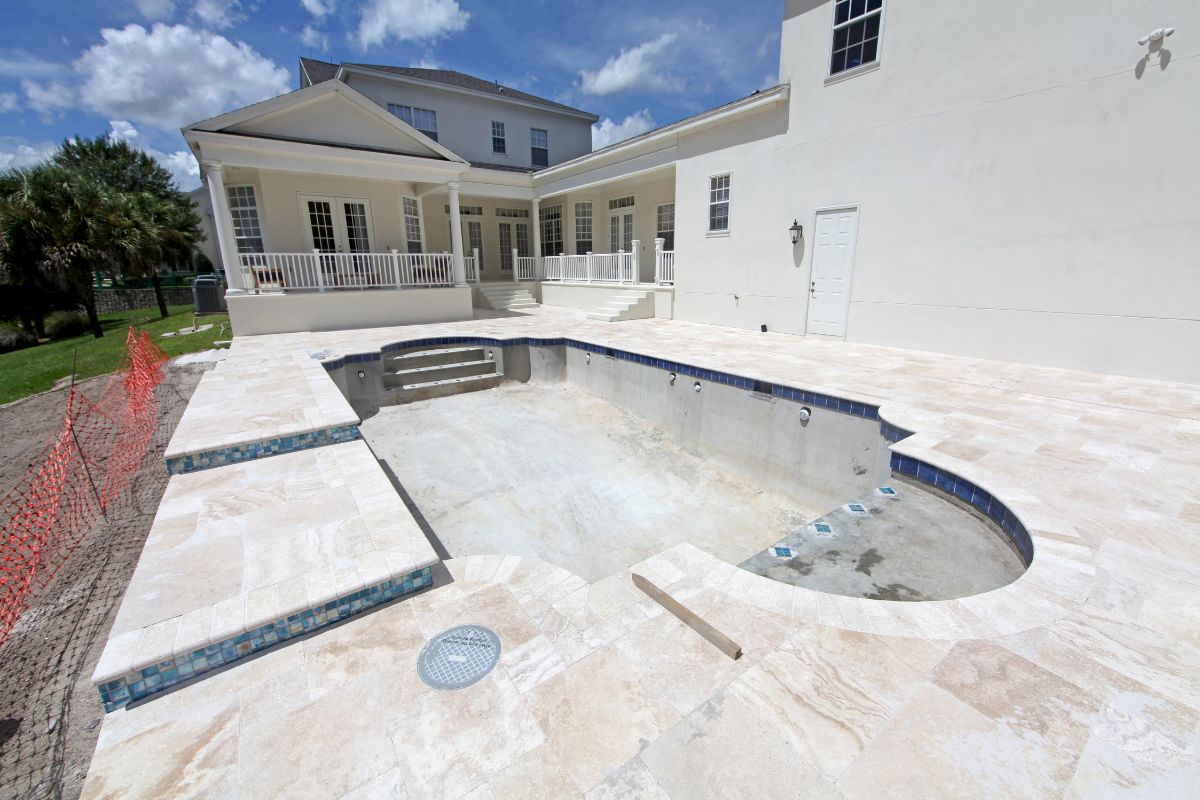 Gunite Conversion
Upgrading from a fiberglass or vinyl liner pool to gunite offers unparalleled durability & longevity, design flexibility, and creates a beautiful backyard oasis for you and your family. Our pricing for a baseline gunite replastering starts at $8,500. Contact us for more information.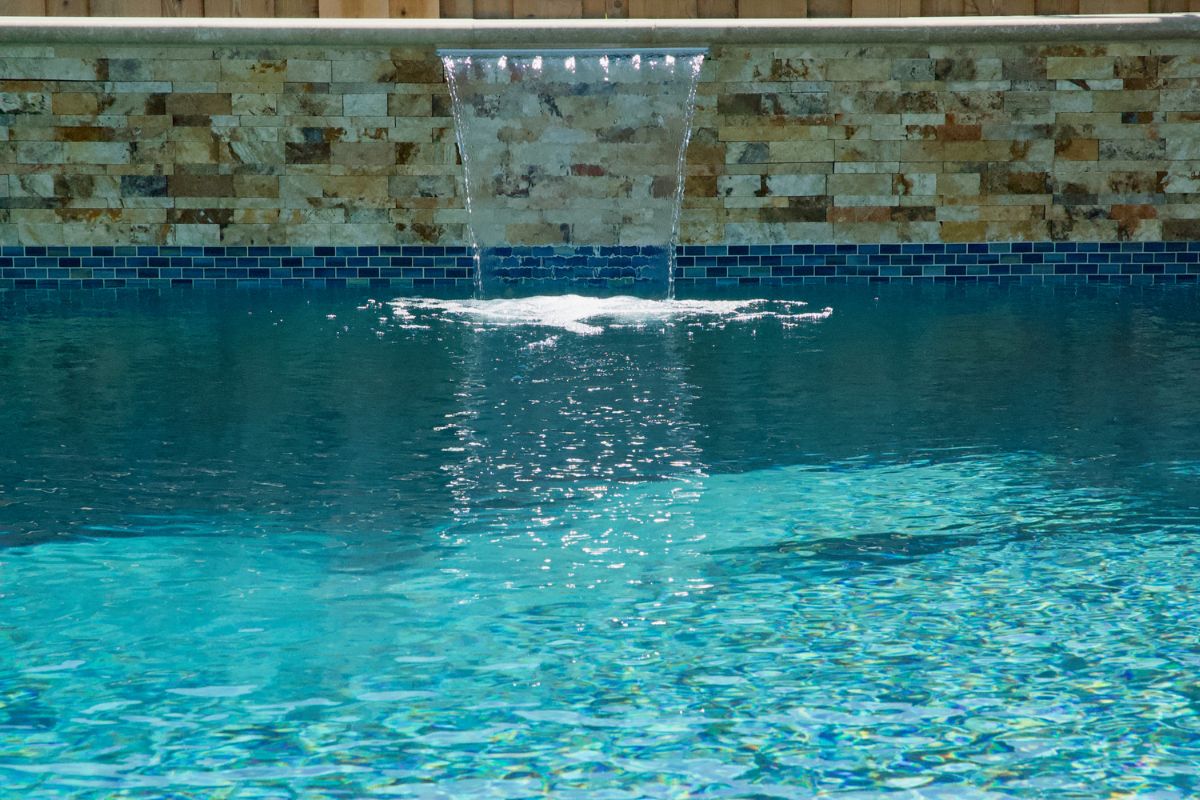 Integrated Spa & Pool Elements
The design elements and sought after amenities of a gunite or fiberglass spa, submerged benches and sun shelves, and raised wall water features are endless.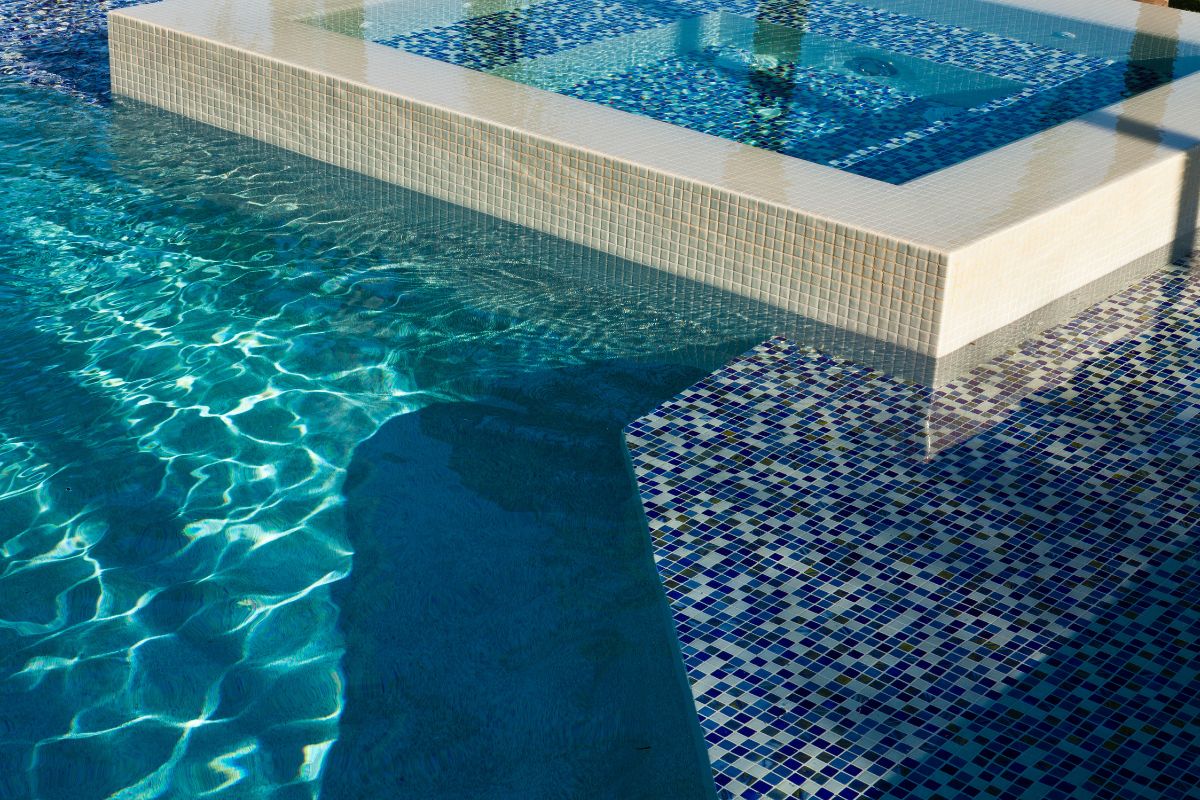 Material Finishes
Update or repair your tile, coping, deck space, or add custom features to give your pool a much-needed facelift.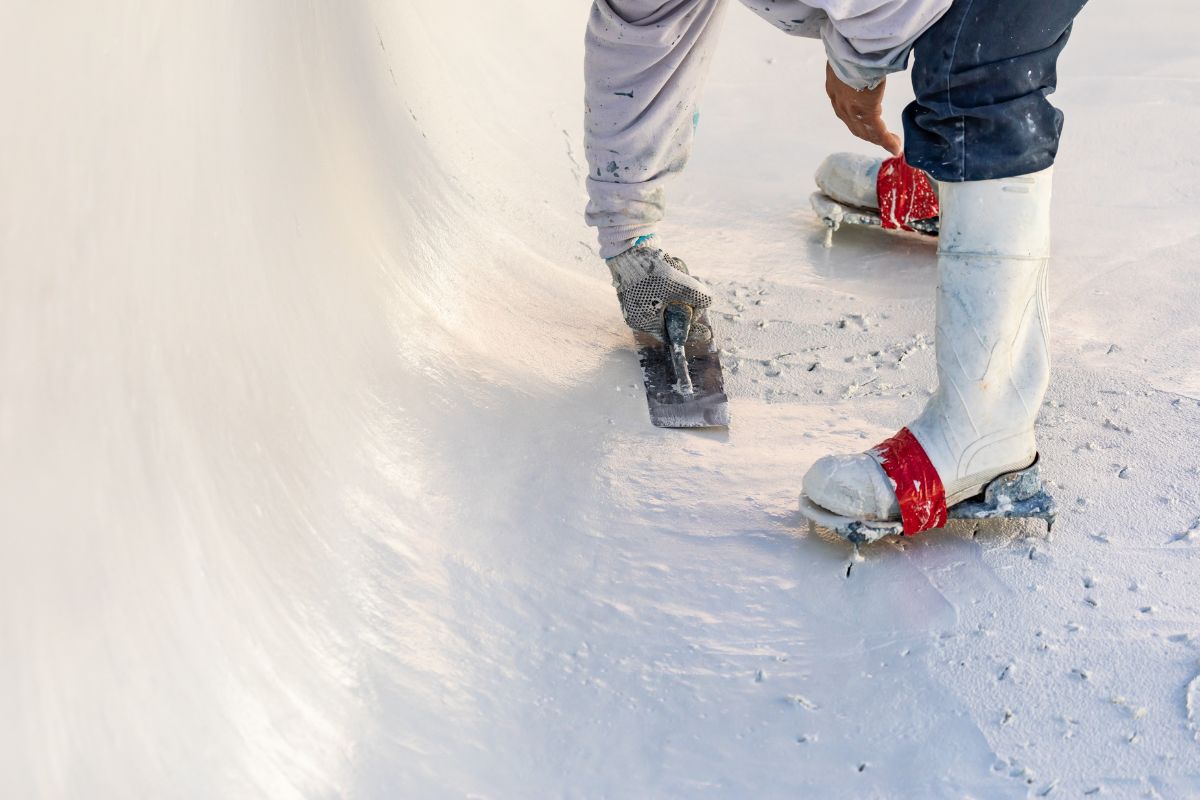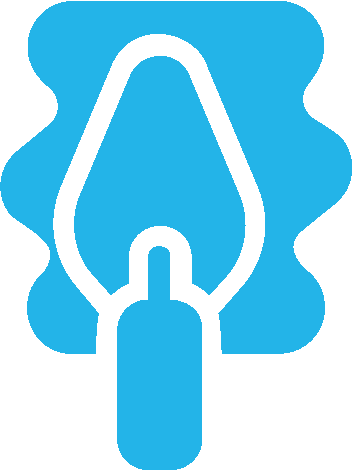 Using tried and true methods and industry best materials, we can provide durable, long-lasting, and vibrant finishes.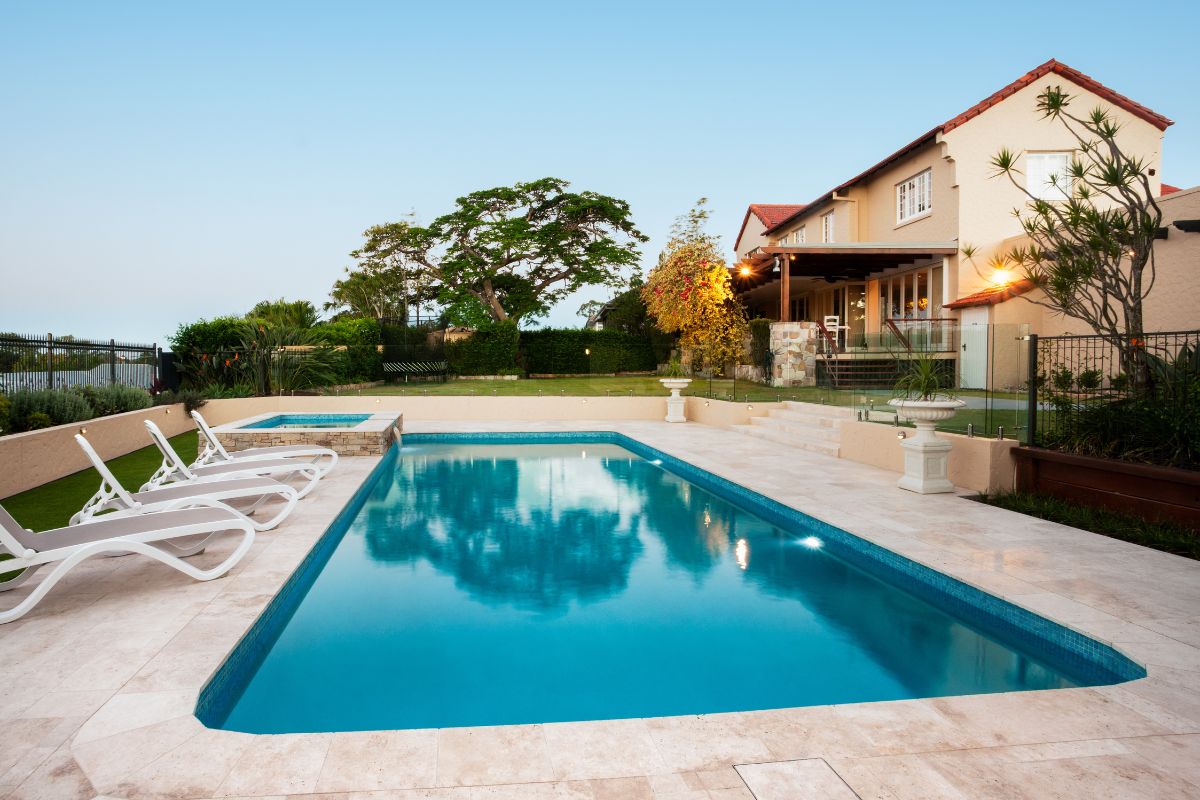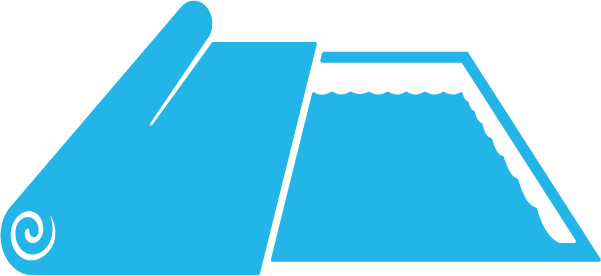 Vinyl Liner Upgrades
Replace a damaged liner, add natural stone coping, and properly protect your liner and deck space with our vinyl liner services and repairs.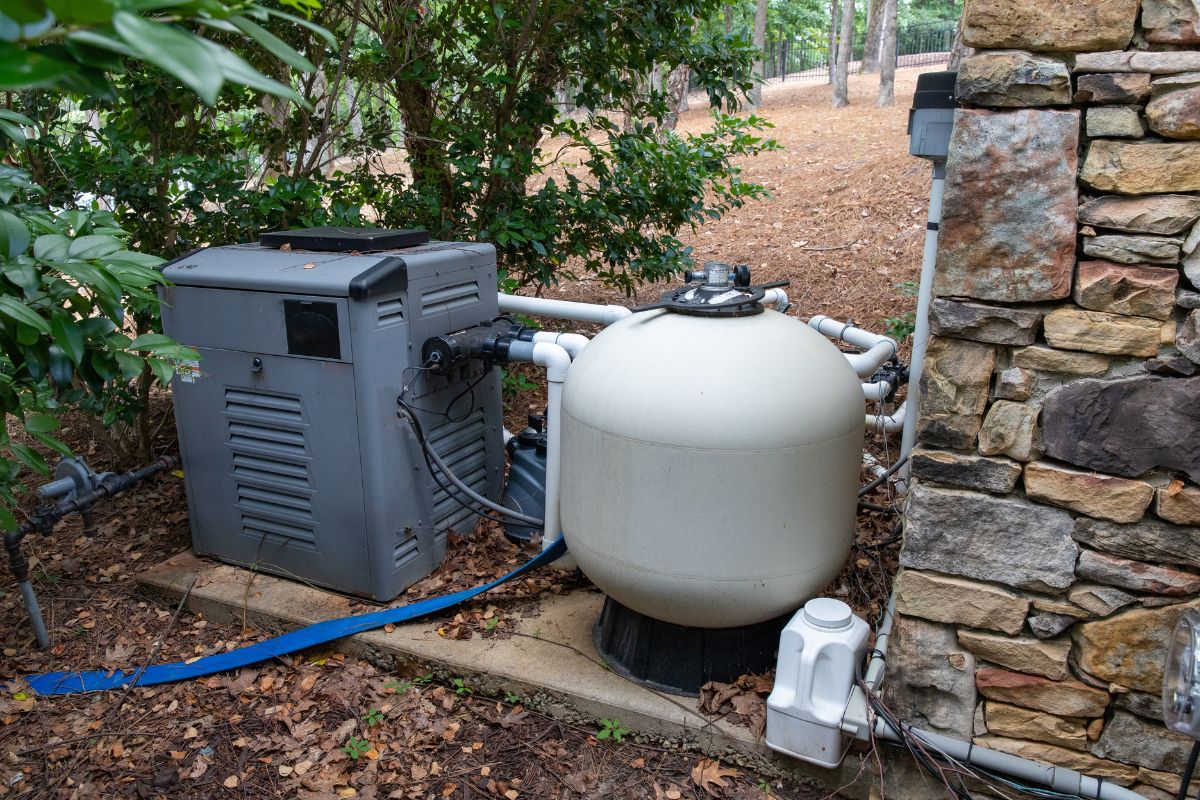 Equipment Pad Upgrades
Replumb, repour, and upgrade your pool equipment with the latest in smart phone connectivity. With pumps & filters, heaters, lights, water features, and more, we specialize in energy-efficient products.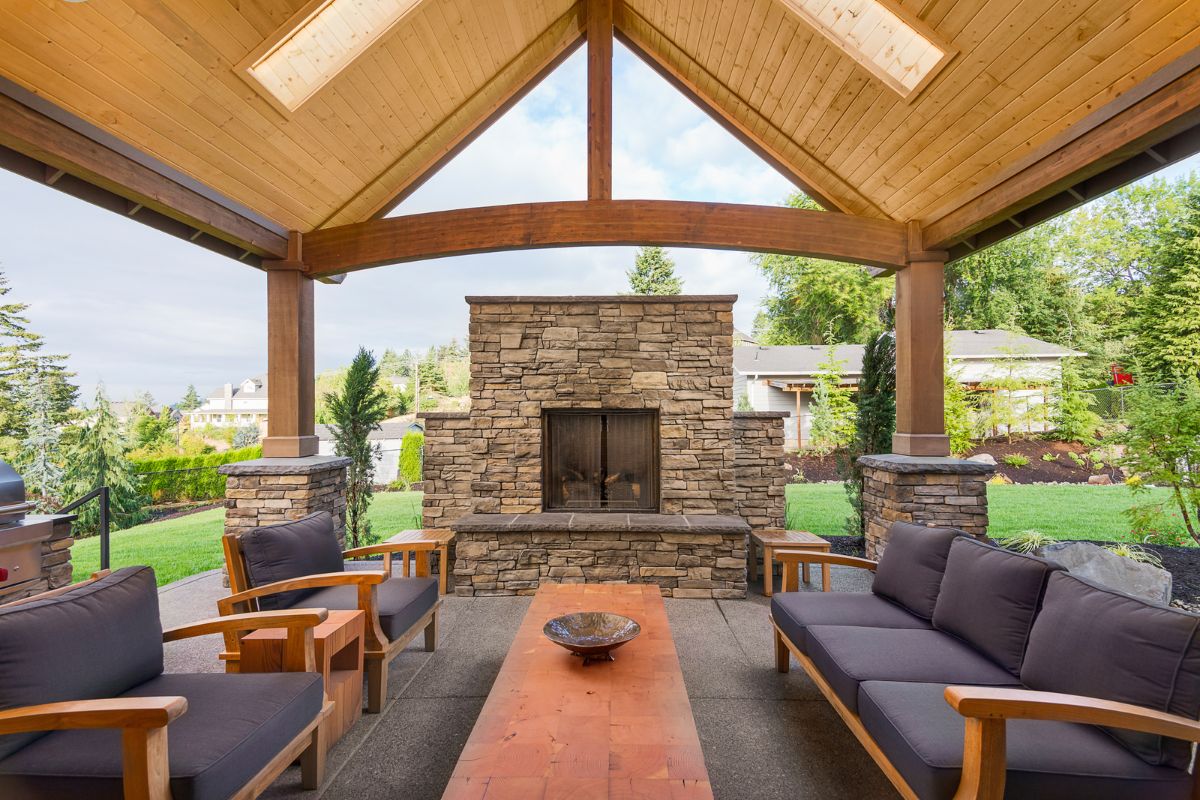 Outdoor Living
Enhance your backyard experience with a complete outdoor kitchen, fire feature, pergola, or pool deck. Our team will work with you to create an inviting and well thought out space.
Memphis Pool Renovation Services Offered By American Pool Techs
We understand that every homeowner has unique desires when it comes to renovating and rejuvenating their pool. That's why we offer a wide range of pool remodeling services to cater to diverse preferences and ensure that we can meet the specific needs of each homeowner.
Pool Heater Installation in Memphis 
Adding a pool heater during the process of remodeling your pool offers numerous benefits. It allows you to extend your swimming season, enjoying your pool for a longer period throughout the year. With a pool heater, you can maintain a comfortable water temperature regardless of the weather, ensuring a pleasant and enjoyable swimming experience. Whether you prefer to take a dip on cool evenings or during colder months, a pool heater provides the warmth you need. It also increases the versatility of your pool, allowing you to host gatherings and events even when the weather would typically be too chilly. By incorporating a pool heater into your remodeling plans, you enhance the overall value and enjoyment of your pool investment.
When it comes to remodeling your pool, choosing American Pool Techs for pool heater installation is the perfect choice. Our pool heater installation process is designed to provide you with optimal comfort and enjoyment in your revamped pool. With our expertise and attention to detail, we ensure a seamless and efficient installation that integrates seamlessly with your remodeled pool. Trust us to enhance your swimming experience by delivering reliable and efficient pool heating solutions that align with your unique remodeling goals.
Gunite Conversion During Pool Remodeling Memphis
Transforming your pool into a gunite masterpiece during a renovation offers an array of benefits that will take your swimming experience to new heights. Gunite is renowned for its exceptional durability and longevity, providing a long-lasting solution that surpasses the limitations of fiberglass or vinyl liner pools. Embracing gunite allows you to unleash your creativity and design a customized backyard oasis that reflects your unique style and preferences. The versatility of gunite enables the incorporation of captivating features like waterfalls, custom shapes, and intricate mosaic designs, transforming your pool into a true work of art.
When it comes to gunite conversion, American Pool Techs is the perfect choice. Our team's expertise and meticulous craftsmanship guarantee a seamless and efficient conversion process, delivering outstanding results. With our competitive pricing for baseline gunite replastering starting at $8,500, we offer exceptional value for top-quality work. Take the first step towards turning your pool into a stunning gunite masterpiece by contacting us today. Let us bring your vision to life and create a pool that will leave you and your guests in awe.
Integrated Spa & Pool Elements in Memphis
When homeowners entrust their pool remodeling to American Pool Techs, they unlock the remarkable benefit of adding integrated spa and pool elements. The possibilities for design and sought-after amenities are limitless, whether it's incorporating gunite or fiberglass spas, submerged benches, sun shelves, or raised wall water features. These integrated additions not only enhance the visual allure of the pool but also provide increased functionality and relaxation. Envision indulging in a luxurious spa, relishing the comfort of submerged benches, lounging on a sun shelf, or being serenaded by the gentle cascade of water from a raised wall feature.
These integrated elements elevate the pool experience, transforming your backyard into an oasis of beauty, comfort, and tranquility. At American Pool Techs, our unwavering dedication lies in transforming your vision into reality, seamlessly integrating these exceptional features into your pool remodel. Let us create a space that surpasses your expectations, where every moment spent is a harmonious blend of elegance and serenity.
Updating Material Finishes in Memphis
Enhancing material finishes is one of the exceptional pool remodeling services provided by American Pool Techs, allowing you to rejuvenate your pool with a well-deserved facelift. The benefits of updating these material finishes extend far beyond aesthetics. Not only will your pool receive a fresh and modern look, but functionality and safety will also be improved. By addressing worn-out or damaged tile, coping, and deck surfaces, we ensure a more enjoyable and comfortable swimming experience for all.
Furthermore, the addition of custom features enables you to infuse your pool with a personalized touch, creating a unique space that perfectly reflects your style and preferences. With our unwavering expertise and meticulous attention to detail, we can transform your pool's material finishes, breathing new life into its appearance while elevating its overall value and beauty. Whether you seek to update, repair, or customize the tile, coping, or deck space, our team has you fully covered.
Memphis Pool Tile Replacement
During a pool renovation, choosing pool tile replacement brings forth a multitude of benefits that significantly enhance both the appearance and functionality of the pool. By upgrading the pool tile, not only does it breathe new life into the pool, imparting a fresh and contemporary look, but it also enhances the durability and longevity of the pool. The new pool tiles are designed to withstand the harsh pool environment, including exposure to chemicals and varying water temperatures. Moreover, pool tile replacement allows for customization, empowering homeowners to select from a diverse array of styles, colors, and patterns that perfectly align with their design preferences.
Beyond the aesthetic appeal, the replacement of pool tiles promotes easier cleaning and maintenance, resulting in a cleaner and more hygienic swimming environment. With the expertise of American Pool Techs, we can offer guidance in selecting the ideal pool tile options that will transform your pool into a stunning oasis, merging both beauty and functionality seamlessly.
Memphis Pool Coping Replacement
When homeowners opt for pool renovation, choosing pool coping replacement offers significant benefits that enhance both the visual appeal and functionality of the pool. Acting as the finishing touch around the pool's edge, coping provides a seamless transition between the pool structure and the surrounding deck. By replacing pool coping, you can give your pool a fresh and updated appearance while ensuring its long-lasting durability. Moreover, new coping materials often offer improved slip resistance, enhancing the safety of the pool area for swimmers. Additionally, pool coping replacement allows for customization, enabling you to select a style and color that perfectly complements your overall design vision. Whether you desire a timeless and elegant look or a contemporary and modern aesthetic, pool coping replacement elevates the overall allure of your pool, resulting in a visually pleasing and functional space that will be enjoyed for years to come.
Memphis Pool Liner Replacements (Vinyl Liner Changeouts)
When rejuvenating the appearance of your pool, opting for a pool liner replacement, also known as a vinyl liner changeout, offers remarkable benefits. At American Pool Techs, we provide exceptional vinyl liner services and repairs to help you achieve the pool of your dreams. By replacing a damaged liner, you can instantly transform the look of your pool, restoring its beauty and enhancing its overall aesthetic appeal.
Additionally, our vinyl liner services allow you to add natural stone coping, which not only adds a touch of elegance but also provides proper protection for both the liner and deck space. Our expert team ensures a seamless and precise installation, resulting in a pool that exudes charm and durability. Trust American Pool Techs to deliver superior vinyl liner services and repairs, allowing you to revitalize your pool's appearance and create a stunning outdoor oasis.
Pool Deck Repair, Replacement, or Removal in Memphis
At American Pool Techs, we are experts in pool deck repair, replacement, and removal as part of our comprehensive pool remodeling services. Whether your pool deck is made of wood, concrete, or stone, we have the expertise to restore and enhance its appearance.
Our skilled team can address various issues such as cracks, uneven surfaces, or worn-out materials, ensuring that your pool deck is safe, functional, and visually appealing. Moreover, we go beyond pool deck repairs and offer the opportunity to enhance your entire backyard experience. With our expertise in outdoor design, we can create a complete outdoor kitchen, incorporate a fire feature, build a pergola, or transform your pool deck into a more inviting and well-thought-out space. By choosing American Pool Techs, you can enjoy the benefits of a beautifully repaired or upgraded pool deck that complements your pool's aesthetic and provides a comfortable and stylish area for relaxation and entertainment.
Pool Replastering & Pool Resurfacing in Memphis
At American Pool Techs, we offer exceptional pool replastering and resurfacing services that bring a multitude of benefits to your pool remodeling project. Over time, the plaster or surface of your pool can deteriorate, leading to an unattractive appearance, rough textures, and potential leaks. Our professional team specializes in restoring the beauty and functionality of your pool through replastering and resurfacing.
By choosing our service, you can enjoy a refreshed and inviting pool with a smooth, durable, and aesthetically pleasing surface. Not only does this enhance the overall look of your pool, but it also improves the comfort and safety of your swimming experience. Our replastering and resurfacing techniques ensure long-lasting results, providing you with a pool that you can enjoy for years to come. With American Pool Techs, you can trust that our expertise and attention to detail will transform your pool into a stunning centerpiece of your outdoor space.
More Information About Memphis Pool Renovation Near You
At American Pool Techs, we understand that pool owners have questions about the pool remodeling services we offer. That's why we are here to provide you with more information about pool restoration in Memphis. Whether you are curious about the process or specific services we provide, our knowledgeable team is ready to address any inquiries you may have.
Pool Restoration & Remodeling FAQ
Can An Existing Pool Be Modified?
Yes, an existing pool can certainly be modified. At American Pool Techs, we specialize in pool remodeling and modifications to transform your current pool into a customized oasis. Whether you want to add new features such as a spa, water features, or sun shelves, or make structural changes to the shape or size of the pool, our expert team has the skills and experience to make your vision a reality. With careful planning and professional execution, we can modify your existing pool to meet your changing needs and preferences, giving it a fresh and updated look while enhancing its functionality and enjoyment.
Can I Change The Shape Of My Inground Pool?
Certainly! At American Pool Techs, we specialize in pool restoration services that encompass the ability to modify the shape of your inground pool. With our extensive expertise and experience, we can assist you in transforming your pool to match your unique preferences and vision. Whether you desire to increase its size, refine its contours, or completely reshape it, our dedicated team is fully prepared to bring your ideas to life. We recognize that each homeowner has distinct needs and desires, and we work closely with you to ensure that the final outcome surpasses your expectations. Through meticulous planning and skilled craftsmanship, we can turn your aspiration of altering the shape of your inground pool into a remarkable reality.
Can You Change The Depth Of A Concrete Pool?
Absolutely! As part of our comprehensive pool restoration services, American Pool Techs offers the flexibility to change the depth of a concrete pool. Whether you envision expanding the pool by excavating new areas or reducing the depth in specific sections, our skilled team is proficient in handling these modifications with precision. Should you find your pool to be too large, we can utilize clean fill to reclaim space and create a more desirable size. Conversely, if you desire a deeper pool, we can expertly excavate and adjust the depth to accommodate your preferences. With our extensive expertise and meticulous approach, we ensure a seamless reshaping process that delivers a concrete pool perfectly tailored to your needs, providing an enhanced swimming experience. Trust American Pool Techs to bring your vision to life and create a transformed pool that exceeds your expectations.
Can You Reshape A Gunite Pool?
Reshaping a gunite pool is possible but involves extensive excavation work. At American Pool Techs, we specialize in these modifications and can handle the entire process with expertise. Our team understands the complexities involved and will manage the excavation, reconstruction, and finishing to create your desired shape. While costs may vary, we strive to provide cost-effective solutions without compromising quality. Trust us to transform your gunite pool into a stunning and personalized oasis.
How Can I Improve My Inground Pool?
American Pool Techs offers a wide range of pool remodeling services to improve your inground pool. From replastering and resurfacing to custom features like waterfalls and built-in spas, we enhance both the visual appeal and functionality of your pool. We also provide equipment upgrades and shape modifications to better suit your preferences. Our experienced team prioritizes understanding your vision and delivering tailored solutions to transform your pool into a stunning centerpiece. Let us help you create the pool of your dreams and elevate your swimming experience.
How Do I Make My Concrete Pool Smaller?
When it comes to making your concrete pool smaller, American Pool Techs offers a straightforward process through our pool remodeling services. Our experienced team will begin by draining the pool to create a safe and dry working environment. Next, we carefully remove the old inground pool walls. To reduce the pool's size, we utilize clean fill material to occupy the space you no longer wish to use. This clean fill can be seamlessly covered with grass, resulting in a smooth and visually appealing transition. With meticulous attention to detail, we ensure that the resizing process is carried out efficiently, delivering a smaller and more tailored pool that perfectly meets your needs and preferences. Trust American Pool Techs to bring your vision to life and provide exceptional results in making your concrete pool smaller.
How Do You Make A Kidney-Shaped Pool Look Modern?
If you're seeking a modern transformation for your kidney-shaped pool, there are several guaranteed ways to achieve a stylish and contemporary appearance. Adding a spa creates a luxurious and serene space within your pool area, while LED lighting instantly enhances the ambiance with mesmerizing visual effects. Consider the installation of deck jets or laminars, which offer elegant streams of water for a touch of sophistication. A water-feature wall can serve as a stunning focal point, adding tranquility to the pool. For a visually striking design, an infinity edge can elevate the overall aesthetics. Creating a lounging area with a shallow section provides a relaxing spot to unwind in the water. If you desire a more updated shape, our pool remodeling services at American Pool Techs can help customize your kidney-shaped pool to achieve a contemporary look. With these seven attractive options, you can transform your pool into a modern oasis that combines style, functionality, and relaxation, ensuring a truly remarkable pool experience.
How Do You Restore An Old Swimming Pool?
If you're seeking to breathe new life into your aging swimming pool, look no further than American Pool Techs. With our pool remodeling and restoration expertise, we are equipped to revitalize your old pool and restore its beauty and functionality. Our team of professionals will conduct a thorough assessment of your pool's condition and develop a tailored plan to address any issues. Whether it's replastering, resurfacing, repairing pool equipment, updating tile and coping, enhancing the deck space, or adding custom features, we offer a comprehensive range of services to meet your pool restoration needs. Experience the transformation as your old swimming pool evolves into a stunning and inviting oasis. Contact American Pool Techs today to embark on the journey of restoring your pool, and get ready to enjoy a refreshed and revitalized pool experience.
Inground Pool Renovation Cost
The cost of inground pool remodeling can vary significantly because every pool remodel is a unique project tailored to the specific desires and requirements of each homeowner. Factors such as the pool's size, the extent of renovations, chosen materials, and desired additional features all contribute to the overall cost. At American Pool Techs, we understand the importance of personalized solutions for our clients. Our team will closely collaborate with you to evaluate your needs and provide a detailed cost estimate that aligns with your budget. Whether you seek minor upgrades or a complete pool transformation, we have the expertise to bring your vision to life while keeping your financial considerations in mind. Contact us today for a consultation and let us assist you in creating the pool of your dreams within your desired budget.
Is It Expensive To Change The Shape Of A Pool?
Modifying the shape of a pool is an investment that involves varying costs influenced by factors such as the pool type and the extent of the changes. Most swimming pools can be expanded, adjusted, or updated to a certain degree, but it's essential to consider the available space and your budget. The cost will also be affected by the specific requirements and limitations of your pool. For instance, fiberglass pools often have predetermined shapes and sizes, which can restrict the options for shape modification.
To accurately assess the cost and explore the available choices for altering your pool's shape, we recommend consulting with our experienced swimming pool experts at American Pool Techs. They possess the expertise to provide valuable insights and guide you through the decision-making process. By seeking their guidance, you can gain a clear understanding of the available options and associated costs, enabling you to make informed decisions that align with your vision and budget.
What Are The Benefits Of Pool Remodeling?
When considering refurbishing your pool, there are several compelling benefits for pool owners to take into account. One key advantage is the improved safety that comes with addressing potential hazards and outdated features, ensuring a secure swimming environment for everyone. Another significant benefit is the opportunity to upgrade the appearance of the pool area, breathing new life into its overall look and feel. Renovations can also enhance the usability of the pool by incorporating convenient features like built-in steps or seating areas.
Privacy can be enhanced through the addition of fencing or strategic landscaping. Moreover, pool remodeling offers the convenience of modernizing equipment and technology, streamlining maintenance and operation. Upgrading the aesthetics of the pool allows for the integration of new materials, finishes, and design elements, resulting in a visually appealing and personalized space. Additionally, pool renovations create an environment for improved family time, fostering enjoyment and functionality for all. Lastly, investing in pool remodeling adds value to the property, positively impacting its overall worth.
What Features Can You Add To A Pool?
When considering pool transformation and adding exciting features, there are numerous options to choose from. One popular choice is a cascade waterfall, which creates a visually stunning focal point and the soothing sound of flowing water. Another thrilling addition is a waterslide, perfect for adding a touch of excitement and fun to your pool experience. Scuppers, cascades, and rain curtains offer unique water flow patterns that add elegance and charm to your pool area. Additionally, an outdoor shower provides convenience and a refreshing way to rinse off after a swim. Bubblers and fountains can create lively water displays and add a touch of whimsy to your pool design. Whatever your preference, American Pool Techs has the skills and expertise to make your water features a key piece of your pool remodel.
At American Pool Techs, we can help you explore these different water features and aesthetic options, and more, guiding you in selecting the perfect features to enhance your pool transformation. Our team of experts will work closely with you to ensure that your pool reflects your vision and becomes a stunning oasis of relaxation and enjoyment.
What Is It Called When You Redo A Pool?
When you undertake a renovation of your pool, it goes by various names, such as pool remodeling, pool renovation, pool transformation, or pool refurbishing. These terms encompass a wide range of changes that can be made to the pool's design, structure, or functionality. Whether you're looking to enhance the pool's appearance, improve safety features, upgrade equipment, or alter its layout, pool remodeling involves a comprehensive transformation of the existing pool to align with your vision and requirements. At American Pool Techs, we specialize in pool remodeling services and are dedicated to helping you achieve the pool of your dreams. Our experienced team is committed to delivering exceptional results and ensuring your complete satisfaction throughout the entire remodeling process.
What Time Of Year Is Best To Remodel A Pool?
When considering the best time of year to refurbish your pool, industry experts often recommend the fall and winter seasons. While the common assumption is to seek pool remodeling services in the spring or summer, there are several advantages to choosing the cooler months for pool renovation in Memphis, including:
Lower Demand – The demand for pool renovation tends to be lower during fall and winter, providing homeowners with the greater flexibility in scheduling and working with pool contractors.
Cooler Weather Is Beneficial – Cooler weather can be beneficial for certain aspects of the remodeling process, such as applying coatings or installing new materials, as they may cure more effectively in moderate temperatures.
Pool Is Ready For Spring & Summer Fun – By completing the pool remodeling project during the offseason, you can have your pool ready and fully renovated by the time warmer weather arrives, allowing you to fully enjoy your transformed pool when the season begins.
At American Pool Techs, we can guide you through the pool remodeling process and help you determine the best time for your project based on your specific needs and goals. What Clients Are Saying About Our Memphis Pool Company Near You!
From start to finish, the entire process of installing a new pool with American Pool Techs was pleasant. Joel and Jonas are very knowledgeable and provided us with constant communication during all the steps. Our new pool is beautiful! I would recommend APT to anyone considering installing a new pool.
I had American Pool Tech do a complete renovation of my pool in October of 2016. New coping, plaster, tile and stone. They had creative ideas for making my 20-year-old pool look new and they did a fabulous job. They showed up on time every day, cleaned up each day, and the workmanship is wonderful. We are extremely pleased and highly recommend them.
[/db_pb_video]
⭐⭐⭐⭐⭐ "We had been long time users of one of the more prominent pool companies in Memphis for many many years. After our neighbor used American Pool Techs last year we were so impressed that we decided to change to them.... The men who showed up to do the job were courteous, professional and most importantly very knowledgeable and answered all our questions , I would never go back to the other company, I am a American Pool Techs customer for life!! I would recommend them to anyone considering getting a pool, the prices were very reasonable and they have that small town work ethic where they make you feel like you matter. If I could give them 1 million stars I would. Thanks so much for doing such an excellent job." -Misty S. on Google (just one of our 54+ reviews on Google, avg rating 4.4) See more Google reviews of American Pool Techs - Memphis Pool Building & Pool Cleaning.
Let's Start Your Project Today
Fill out the form below and we will contact you for more information about your needs.