Memphis Pool Replastering & Pool Resurfacing Near You
Browse our swimming pool finish and plaster options, sourced from the most trusted, industry-leading brands. 
Hydrazzo® Pool Finish & Pool Resurfacing Near You
 
When maintaining a pristine pool, the finish is just as important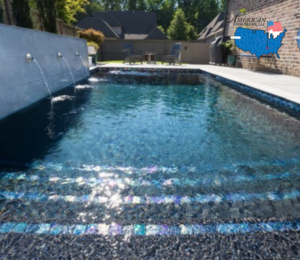 as the water. Over time, pool surfaces can become worn, discolored, and cracked, making swimming a less enjoyable experience. That's where American Pool Techs comes in. Our indoor and outdoor in-ground pool resurfacing and pool replastering services, including the use of the industry-leading Hydrazzo® polished finish, can give your pool a brand-new look and feel.
With a silky smooth texture and unparalleled durability, Hydrazzo® sets the luxury standard for pool finish innovation. Our team offers a variety of color selections and natural variegated appearances to complement any outdoor or interior in-ground poolscape design, and the finish is naturally resistant to common pool problems like spot etching, stains, scale, and algae adhesion. When searching for pool resurfacing, pool refinishing, or pool replastering near you, look no further than the pool experts at American Pool Techs. Contact us today to set up an appointment.
Pool Replastering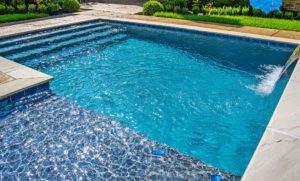 Pool replastering is a crucial process that involves adding a fresh layer of plaster to the walls and bottom of a swimming pool. The purpose of this layer is to make the pool waterproof and prevent it from draining out over time. The initial pool installation typically uses concrete or gunite to form the pool shell, but these materials are porous and cannot hold water on their own for a very long time. This is why a ½-inch thick layer of plaster is added to the pool to seal it and keep the water from draining out. Besides serving a functional purpose, plaster also gives the pool a smooth and shiny appearance, which boosts the appeal of the pool, as well as diminishes any risk of scratches and scrapes occurring in the pool.
It's essential to seek the assistance of pool plaster companies near you, like American Pool Techs, once the pool starts to become rough underfoot. American Pool Techs are one of the best pool replastering companies near you and offer standard plaster, such as marcite, which typically lasts for 8 to 19 years. However, our luxury plaster, Hydrazzo, is a polished marble-based interior pool plaster that lasts up to 20 years. Instead of redoing the entire surface, American Pool Techs can simply polish and grind the plaster with a diamond pad, instead of completely chipping it out of the walls and floor of the pool. Once this is complete, we will place a new layer of pool plaster over the top. If you're seeking pool replastering near you, contact American Pool Techs to transform your pool into a luxurious outdoor oasis.
Pool Resurfacing
American Pool Techs is a reputable company that offers our clients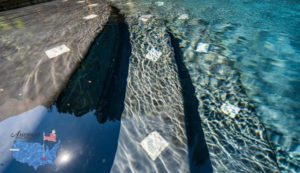 professional inground pool resurfacing services. While pool replastering adds a new layer of plaster to the walls and bottom of a pool, pool resurfacing involves using various materials to seal the surface of the pool, such as:
Tile
Plaster
Pebble
Cement
Quartz
How to Know When It's Time to Resurface Your Pool
If a homeowner's inground pool shows signs of wear and tear, such as cracks, stains, discoloration, or loss of pebbles, pool resurfacing can fix it. Although pools need resurfacing every 8 to 10 years on average, periodic maintenance may be necessary if damage occurs, such as:
Flaking or peeling plaster
Coarse texture
Rust stains
Cracking concrete or plaster
Lost pebbles
Tiles coming loose or peeling off
1380 Old Hwy 51 S, Brighton, TN 38011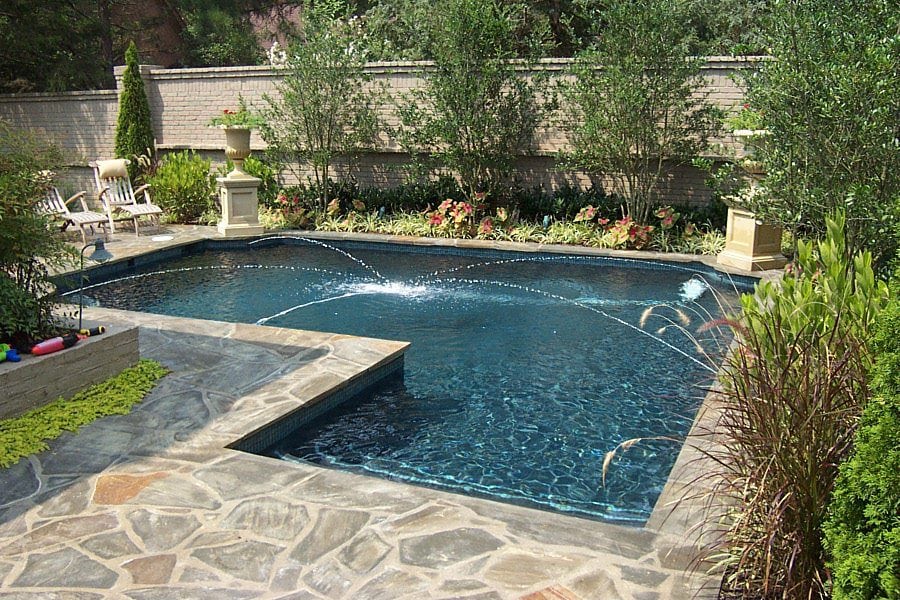 Your Complete Pool Company
When it comes to swimming pools and backyard dreams, American Pool Techs are the local swimming pool builder and pool contractor of choice. We also offer pool service to keep your pool running, and if for some reason something eventually has an issue we can repair your equipment, who better to service your pool that the company who build it. We also offer renovation services for older pools that need a new more modern look. Contact us today whether you are designing a new pool, servicing or renovating an existing pool.
Memphis Pool Refinishing & Surfacing Options
Hydrazzo® pool finishes offer unmatched durability, making your pool unique and adding that extra touch to your poolscape design.
Imagine that…timeless beauty and easy maintenance.
Pool Finish & Resurfacing FAQs
What Is Hydrazzo® Made Of?
Hydrazzo® pool finish is a premium pool plaster surface that is manufactured in the United States for nearly 4 decades. This exceptional pool finish is crafted by blending coarse-graded crystalline and colored marble, while Portland cement, and various other performance-enhancing ingredients. The end result is a stunning and long-lasting pool surface that offers both practicality and visual appeal.
What Is Hydrazzo® Pool Plaster?
Hydrazzo® is an excellent choice for homeowners looking for a pool finish that's both durable and stunning. This state-of-the-art polished pool finish was the first of its kind in the industry, and it has set the standard for premium pool finishes since its creation. With its silky smooth texture and proven durability, the Hydrazzo® pool finish is a perfect blend of elegance and strength. In fact, some of the most beautiful pools in the world have been surfaced and resurfaced with the magic of Hydrazzo®.
What Is The Difference Between Replastering And Resurfacing A Pool?
When a homeowner is looking to revamp their inground pool and give it a fresh, updated experience, they'll likely come across two terms: pool resurfacing and pool replastering. While these terms are often used interchangeably, they both refer to the process of renovating the walls and floor of a pool. Over time, a pool's surface can deteriorate, becoming rough, stained, and cracked, which not only detracts from its appearance but can also pose a safety hazard. When this happens, pool resurfacing or pool replastering can be the solution.
These processes involve removing the old, worn surface and applying a new one, which can be made from materials like plaster, pebbles, or tiles. Replacing pool tiles is a form of pool refinishing that does not fall under replastering or resurfacing. The end result of pool replastering or refinishing is a pool that looks and feels like new, with enhanced safety and functionality. So if a homeowner is considering a pool remodel, pool resurfacing, or pool replastering might be just what they need to transform their backyard oasis. Here are the key differences between pool resurfacing and pool replastering.
What Time Of Year Is Best To Resurface A Pool?
To ensure a successful pool resurfacing project, it's important to consider the ideal time of year to do so. While it may seem like waiting for the hot summer months is the best approach, the optimal time for resurfacing is when the weather is above 50 degrees. In Memphis, the months between March and May are the most suitable for pool resurfacing. The temperatures during this period are generally above 50 degrees, and it's not yet peak pool season, making it easier to find available pool services and better prices.
Resurfacing during the warmer months might seem tempting, but it's not recommended for various reasons. Firstly, the high temperatures can cause the newly applied material to dry too quickly, leading to an uneven finish. Furthermore, pool plaster companies near you are typically occupied during the peak pool season, which may lead to longer waiting times to schedule an appointment and higher prices.
When the temperature is above 50 degrees, it's easier for the pool resurfacing or pool replastering material to bond and cures correctly. It's also crucial to keep in mind that the curing process takes time, and the temperature should remain above 50 degrees for at least 24 hours following the application. This will ensure that the pool is ready for the summer season, and homeowners will have a better chance of getting it done on time and within their budget. What Clients Are Saying About Our Memphis Pool Company Near You!
From start to finish, the entire process of installing a new pool with American Pool Techs was pleasant. Joel and Jonas are very knowledgeable and provided us with constant communication during all the steps. Our new pool is beautiful! I would recommend APT to anyone considering installing a new pool.
I had American Pool Tech do a complete renovation of my pool in October of 2016. New coping, plaster, tile and stone. They had creative ideas for making my 20-year-old pool look new and they did a fabulous job. They showed up on time every day, cleaned up each day, and the workmanship is wonderful. We are extremely pleased and highly recommend them.
[/db_pb_video]
⭐⭐⭐⭐⭐ "We had been long time users of one of the more prominent pool companies in Memphis for many many years. After our neighbor used American Pool Techs last year we were so impressed that we decided to change to them.... The men who showed up to do the job were courteous, professional and most importantly very knowledgeable and answered all our questions , I would never go back to the other company, I am a American Pool Techs customer for life!! I would recommend them to anyone considering getting a pool, the prices were very reasonable and they have that small town work ethic where they make you feel like you matter. If I could give them 1 million stars I would. Thanks so much for doing such an excellent job." -Misty S. on Google (just one of our 54+ reviews on Google, avg rating 4.4) See more Google reviews of American Pool Techs - Memphis Pool Building & Pool Cleaning.
Let's Start Your Swimming Pool Project Today
Fill out the form below and we will contact you for more information about your needs.