We are a locally owned business with a combined 35 years of experience in the pool industry.
We offer weekly pool services that can accommodate any budget.

Weekly Full-Service Cleanings
Includes all cleaning necessary for proper maintenance of your pool.

Weekly Chemical Service
Includes electronic chemical testing and balancing as needed.

Weekly Brush-Only Service
Includes thorough brushing of your pool, which is important in all pools, but necessary with gunite.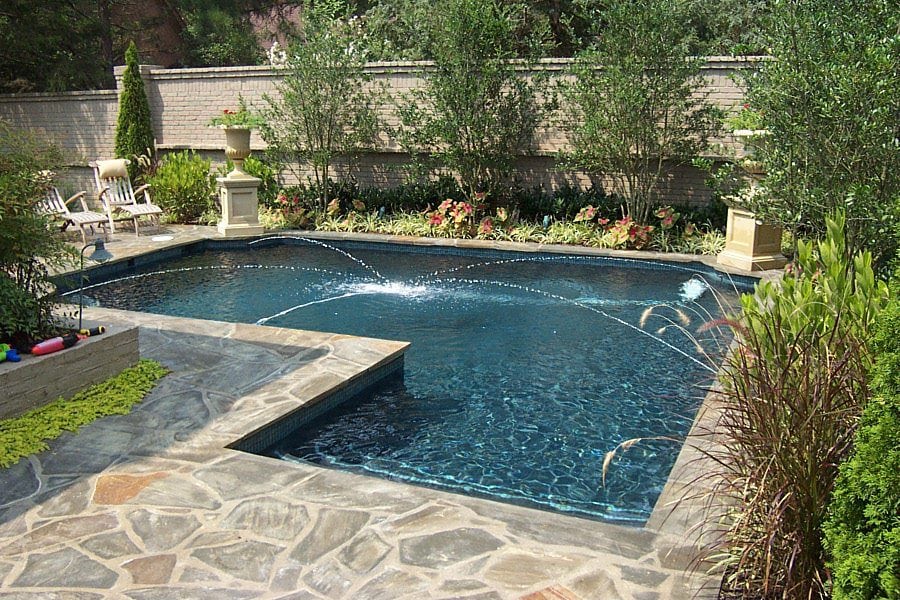 When it comes to swimming pools and backyard dreams, American Pool Techs are the local swimming pool builder and pool contractor of choice. We also offer pool service to keep your pool running, and if for some reason something eventually has an issue we can repair your equipment, who better to service your pool that the company who build it. We also offer renovation services for older pools that need a new more modern look. Contact us today whether you are designing a new pool, servicing or renovating an existing pool.
Stage 1: Planning
You will first want to make sure there are not any zoning restrictions or neighborhood covenants that prevent construction. Next, define a comfortable budget for the pool.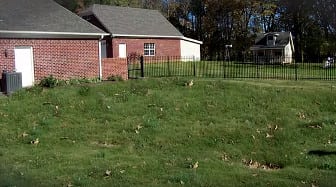 Once you know your budget for your pool, give us call. We will give you a free estimate and discuss feasibility, scope and schedule. From there, we will schedule a second meeting to start the Design Process.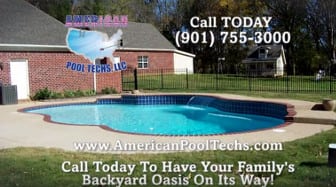 Stage 2: Design
We design in-ground swimming pools and spas using a computer aided design (CAD) program that allows us to give our customers an accurate two-dimensional blueprint as well as an interactive three-dimensional view.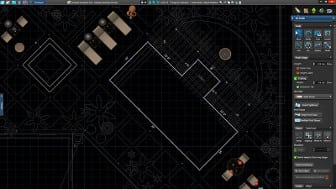 We can also import AutoCAD data (if available) from county websites, and include plumbing and irrigation line mapping.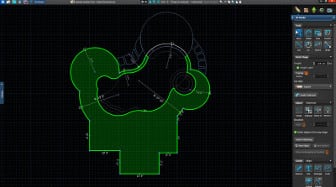 Stage 3: Construction
In-ground pool construction can take roughly three to twelve weeks depending on the complexity of the project, weather, etc.
Once your pool design has been finalized and approved by you, we will take the design specs and map your pool's layout on your property.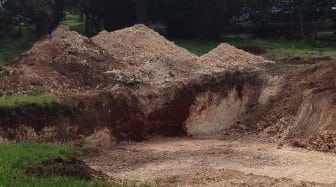 Next, excavation begins and the pool depth and area is carved into the ground and 'formed' with wood that serves as the boundary for the concrete. A sub-base is laid, pool plumbing is installed and a reinforcing steel grid is made and all are covered with concrete.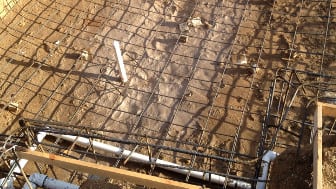 Next, 'the shell' of the pool is applied (typically Gunite) and tile is hand-laid around the perimeter, establishing a waterline. Coping (custom, decorative stone placed around the edge of the pool) can also be installed at this time. The filtration system is next to be installed and the final step is applying a finish that serves as a protective layer and is slip-resistant.
Stage 4: Services
We keep your pool equipment working properly and the water chemistry balanced so you can fully enjoy your pool or spa instead of finding the right chemicals, educating yourself, and finding time to perform maintenance.
Our basic services include:
Testing of chemicals and adjust if necessary
Skimming surface for debris
Empty skimmer and pump baskets
Vacuum pool if necessary
Brush down walls
Backwashing the filter
Checking/Adjusting water level
Equipment Inspection
Scheduled maintenance and cleaning upon request by customers who may be on vacation or unexpectedly out of town
Opening and Closings (winterizing)
Additional Services Include:
Equipment Repairs
Equipment Upgrades
Warranty Work
Jonas McCullar
Member
American Pool Techs, LLC
Joel Mayer
Member
American Pool Techs, LLC
Kelsey McCullar
Office Administrator
American Pool Techs, LLC
Our Certifications & Licenses What Our Clients Are Saying
We have built, remodeled, and serviced many pools over the years, see below for what some of our clients are saying about us.
From start to finish, the entire process of installing a new pool with American Pool Techs was pleasant. Joel and Jonas are very knowledgeable and provided us with constant communication during all the steps. Our new pool is beautiful! I would recommend APT to anyone considering installing a new pool.
I had American Pool Tech do a complete renovation of my pool in October of 2016. New coping, plaster, tile and stone. They had creative ideas for making my 20-year-old pool look new and they did a fabulous job. They showed up on time every day, cleaned up each day, and the workmanship is wonderful. We are extremely pleased and highly recommend them.
Let's Start Your Project Today
Fill out the form below and we will contact you for more information about your needs.